Pre-Kindergarten Program
Kindergarten, Here We Come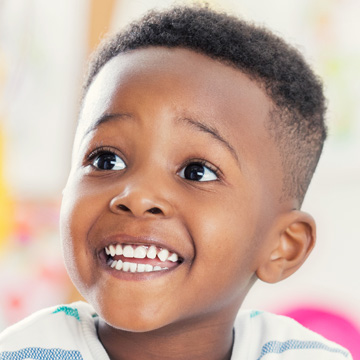 The journey to kindergarten continues in our Pre-K classroom. This engaging, interactive space encourages whole child development. Fun and friendship promote social-emotional skills, as children work closely together to develop their academic skillset.
In this program designed for 4- to 5-year-olds, learning goals include:
Language and Literacy:
Recognizes all upper and lowercase letters
Identifies initial sounds, segments onset, and rhyme of words
Identifies some sight words
Explores letter-sound associations by writing and spelling words phonetically
Fine Motor:
Growing ability to write all upper and lowercase letters
Develops accuracy holding and cutting with scissors
Math:
Continues to develop rote counting skills
Compares number of objects with greater than, less than, and equal to
Understands addition as putting together and subtraction as taking away
Compares measurable attributes, such as length and weight
Scientific Thinking:
Names basic parts of living things
Creates and describes variations of sounds
Identifies changes in matter
K-Readiness (5 years)
Missed the kindergarten cut-off? Your center may offer this special program of extra prep time for kindergarten. Ask your center director for details.