Unique Program, Proven Success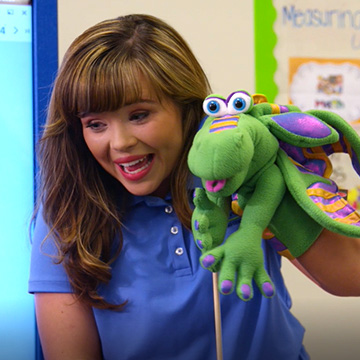 Our Blended Model® curriculum enables teachers to naturally help children reach their full potential. It utilizes the best of teacher-directed instruction combined with child-led exploration to fuel their curiosity and independence. Our approach is based on six critical layers that, together, give your child a solid foundation for school readiness.
Here, we utilize a supportive learning environment, positive approaches, quality interactions, a flexible structure, the importance of discovery, and a personalized assessment of abilities.
Teacher-Directed Activities
Throughout the day, teachers lead activities based on a weekly theme. Children come together in both large and small groups to experience concepts through active learning opportunities. The engagement aims to achieve the following:
Develop listening skills
Build cognitive skills in math, literacy, and science
Respond to music
Create through art and drama
Follow directions
Develop social skills
Enhance physical skills through movement
Child-Led Discovery Activities
Weekly themes are brought to life in our classroom learning centers. During play, children are encouraged to work together to explore topics of interest through in-depth studies. This hands-on approach provides learning opportunities to:
Develop problem-solving skills
Practice self-regulation
Make discoveries
Apply cognitive abilities
Work cooperatively