Our History: A Dream Come True
One Small Center, One Big Vision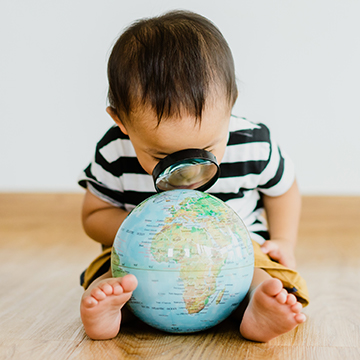 The first U-GRO Learning Centre was founded in 1973 by Janice Holsinger, in Palmyra, Pennsylvania, as a single church-based preschool. It was her dream to incorporate her background in music and art into a positive educational program for young children. Local teachers with a shared passion helped Holsinger create the foundation that is at the heart of U-GRO today: engaged parents, bright students, and a future filled with potential.
In 1994, Greg Holsinger joined his mother's enterprise. He focused on innovative education, service, modern facilities, and high-performing teams to transform U-GRO into a premier provider of early childhood and preschool education in Central Pennsylvania. U-GRO has earned multiple Inc. 5000 honors and is routinely recognized as the best in the markets it serves.

In 2021, U-GRO became a member of the Learning Care Group family of early childhood education centers as it continues to evolve, keeping children at the heart of its purpose. LCG is the second-largest for-profit provider of early education and child care in the United States. The institution is an equal opportunity provider.